We're committed to the support, growth, and development of our teachers, leaders, staff, and students. You'll get the coaching, feedback, and professional development you need to continually improve your practice and deliver the best instruction to all students.
Hear from our teachers, staff, and students about
why you should work at Veritas!
"
I love the co-advisor and team model. It allows teachers and students to develop an extremely strong classroom community, one that becomes a family by the end of the year. . . . You are with your co-advisor every day, working together to serve the same group of kids and you feel a strong sense of accountability. In addition, having a content team allows you to share ideas, split the curriculum work, analyze data, etc, is amazing. I love having the ability to work with other teachers and learn from them, rather than feeling like I am teaching in isolation.
Kali Cochran, ELA/History Teacher
Our Employees
Love What They Do.
Our model depends on true collaboration and allows our teachers to develop strong relationships with each other and with their students and families. At Veritas, we know that together we can do anything.
What I love about working at Veritas is the constant support from my content lead and other members of leadership in the building and the dedication they have to my growth as a teacher. This shows that they care about the success of all of the students to be so invested in my development.
Yamil Maldonado, ELA/History Teacher
I was nervous beginning as a new Math/Science Teacher, but Veritas is taking the time to instruct me on how to be an effective teacher.
Janeen Connor, Math/Science Teacher
Explore our current and anticipated openings and click on the link to review the description and apply. Don't see the role you're interested in? Our talent team is happy to review your resume, set up a school tour, or schedule an informational call.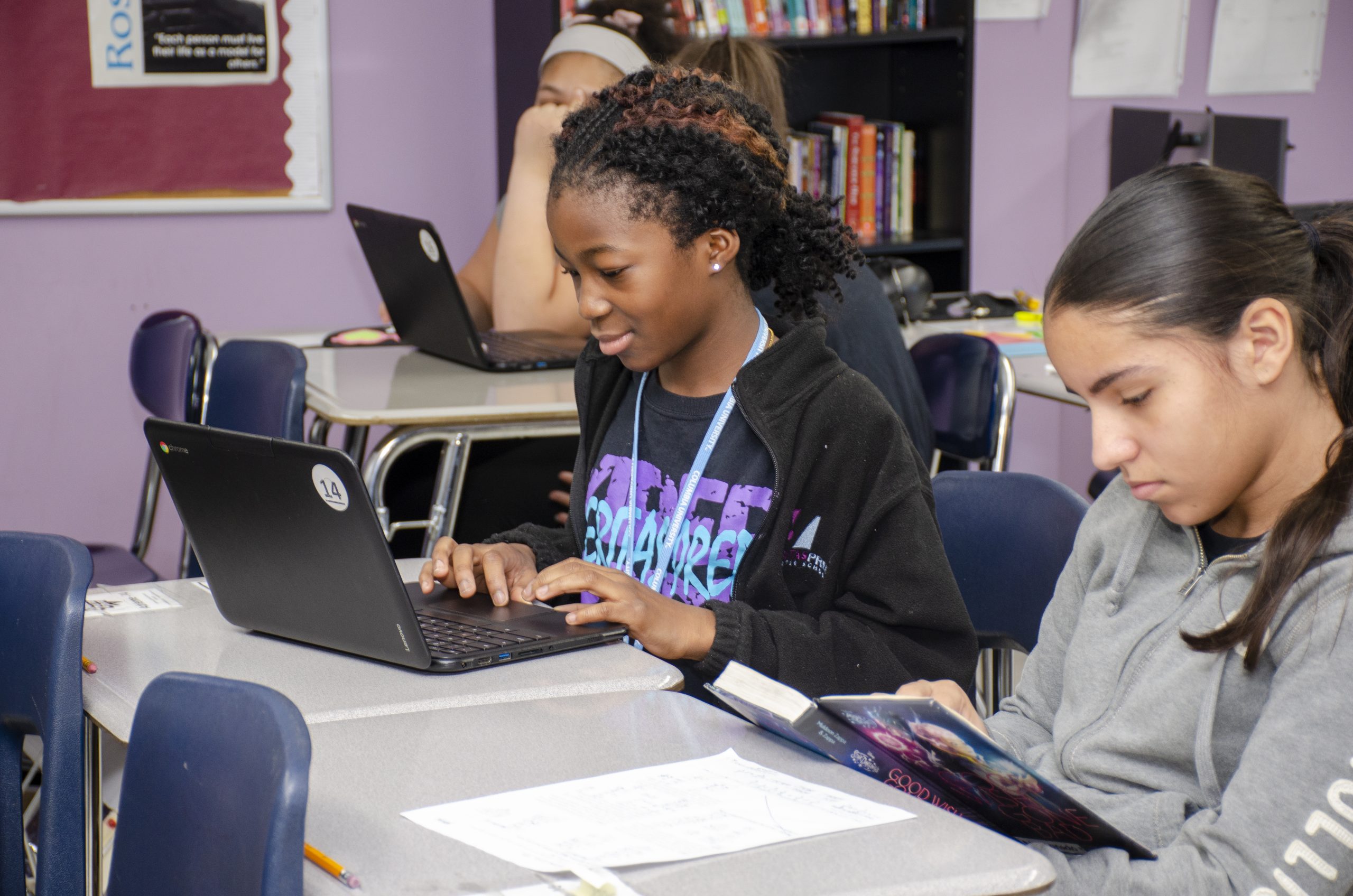 Associate Teacher Program

Interested in becoming a teacher but not sure where to start? The Associate Teacher Program at Veritas Prep can help you take the first step toward becoming a lead teacher.
Aspiring teachers in the Associate Teacher (AT) Program receive comprehensive training, development, and support as they gain the skills and knowledge to become a lead teacher. As an AT you'll work with a team of educators to support the academic and social-emotional success of Veritas Prep scholars.

In addition to participating in weekly learning and team-building with the AT Coach and other ATs, you'll get hands-on experience through:
one-on-one and small-group tutoring

planning and curriculum prep

classroom coverage

one-on-one coaching and feedback sessions

real-time classroom practice, guided by an AT Mentor

Applications are being accepted now for the 20-21 school year.
Opportunities for Leadership and Growth
At Veritas you can utilize your current strengths and develop new skills through various opportunities for growth and leadership.
Content Leads support a team of teachers in their content area, using data to drive the development of rigorous unit plans and lessons. Content Leads support the growth of teachers and the achievement of students while gaining leadership, curriculum development, management, data analysis, and facilitation skills.
Grade Level Leads manage grade-level teams and communications across various stakeholders (students, staff, and families) to support, develop, and organize the respective grade level around the Veritas core mission and vision. Grade Level Leads gain leadership, management, data analysis, and facilitation skills.
Coaching Fellows work with the principal to support the school-wide academic program vision around student achievement and teacher development. Coaching Fellows coach and manage teachers through observation and weekly meetings, providing valuable feedback that helps teachers continually improve their practice. Coaching Fellows gain management, coaching, leadership and facilitation skills.
In 2020-21 Veritas is piloting additional fellowships for teachers looking to develop their leadership skills and to learn more about other aspects of education. Fellowship area includes Talent and Recruitment, Social-Emotional Learning, Operations and Enrollment, Family and Community Engagement, Anti-Racism, and College and Career Readiness.
Veritas Prep Charter School FAQ