Ready? Set? Achieve!
The Veritas Prep Charter School Middle School was launched in 2012, and since then, has continued to provide a rigorous education that fosters scholars' social/emotional and academic success. Our students graduate ready for Veritas Prep Charter High School on a path to college or career, and poised to achieve amazing things.
Our middle school now serves more than 405 Springfield students and is one of Massachusetts' top-performing middle schools. We believe each of our scholars is college bound and hold them to high expectations. We hold ourselves and each other accountable for the achievement of our scholars, and we know that delivering rigorous, relevant content that requires scholars to embrace the struggle of learning is more engaging and more enduring.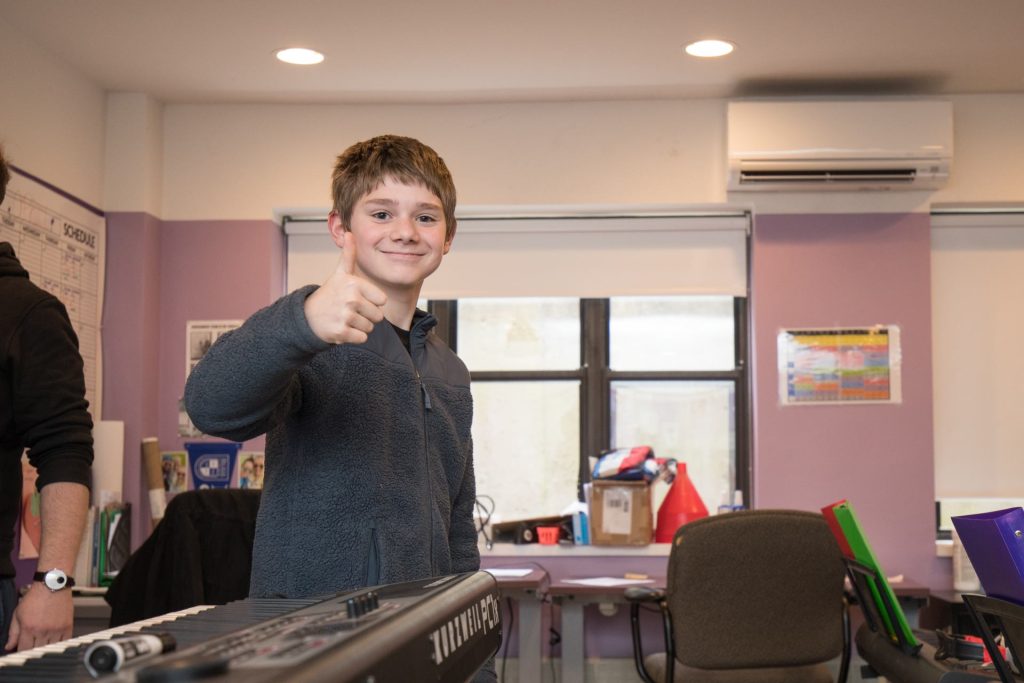 How We Do It
We achieve this by using culturally relevant, rigorous, standards-based curricula and responsive instructional methods that require our scholars to use critical thinking and to dig deep into all academic subjects.
Our team is dedicated to providing each scholar with increased, focused, one-on-one time with teachers. Our daily schedule provides targeted tutoring time when teachers engage the scholars for small-group or individual support. Additionally, our staffing model pairs two teachers with each advisor, so that teachers thoroughly know their students. Dedicated special education and EL teachers are connected with each grade level, ensuring that they also get to know scholars well and can partner with the teachers to support scholars' needs.
Enroll Today
Veritas Prep is a tuition-free, nonselective public charter school. Any student in Springfield can apply to Veritas Prep's middle school and high school. Students are chosen via a lottery process held each year.