Holyoke is home to our newest campus, Veritas Prep Holyoke (VPH), which was launched in 2018 and will serve grades 5, 6, and 7 in 2020-21. VPH is part of the Holyoke Public School district and co-located with the Peck School. VPH implements rigorous instruction in a supportive environment and will graduate its first class in 2022.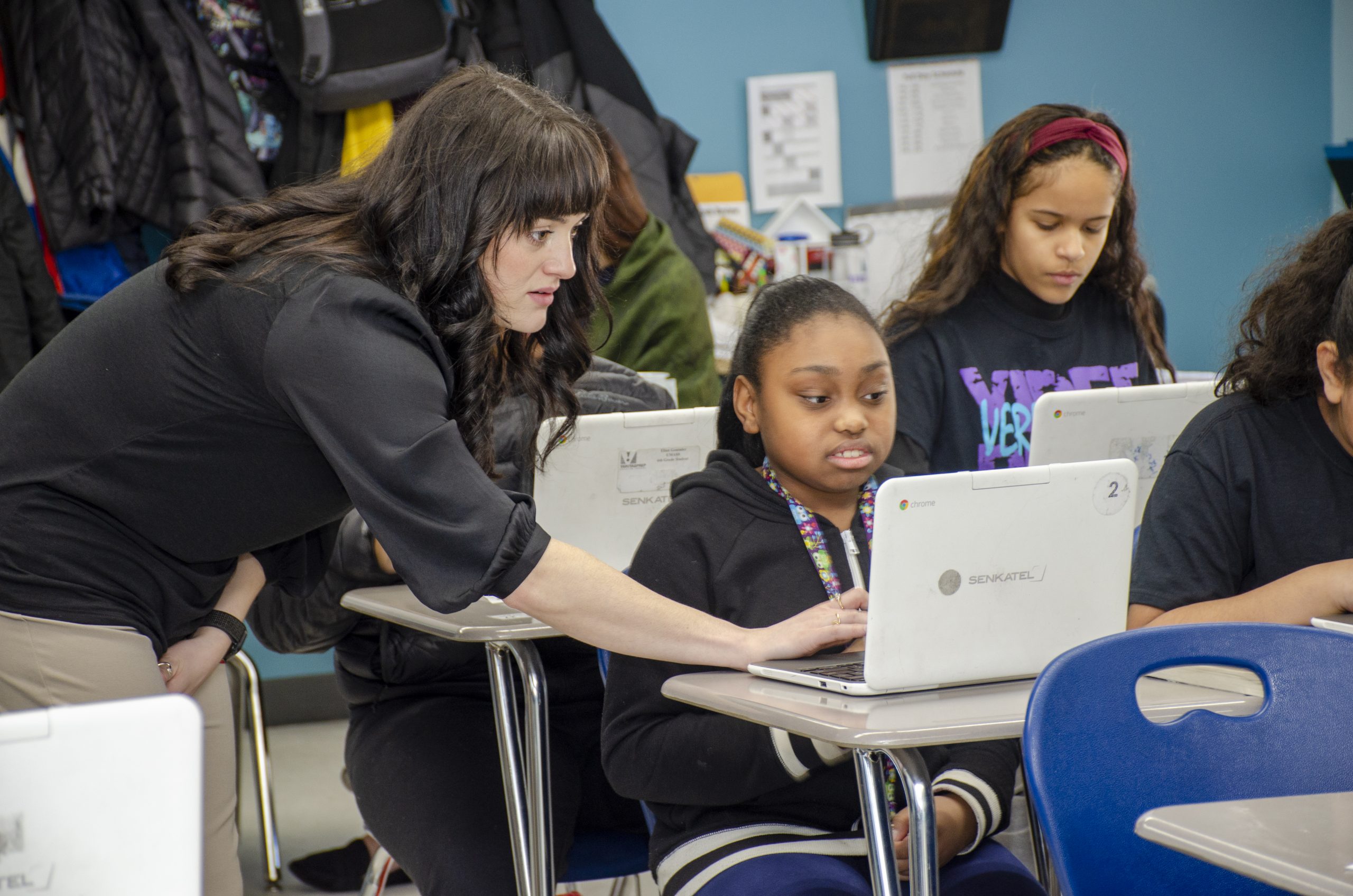 Why choose Veritas Prep?
Hear from our students and families!
Enrollment at Veritas Prep Holyoke

How do I enroll my child at Veritas Prep Holyoke?
Holyoke Public Schools automatically assign students to Veritas Prep Holyoke (VPH) based on where they live (their "zone"). Most students assigned to VPH are from Morgan and Kelly Elementary Schools; however, families who live outside of the VPH zone can apply to VPH through the Middle School Options program.

You can find out more about the enrollment process at Holyoke Public Schools by clicking the learn more button.
Meet the VPH School Nurse!
Nurse Kim Renzulli joined the VPH team in 2019 and we are so lucky to have her! Nurse Kim holds a BS in nursing from Baypath University and has more than 22 years of experience as a nurse in Holyoke. She is dedicated to ensuring the health and safety of our students and excited to be a part of their educational experience at VPH.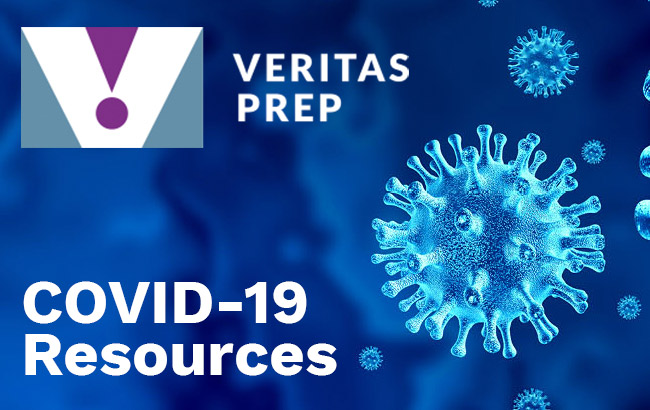 VPH Cares
VPH Cares about our Students, Staff, and all of our families. We've provided the following resources to help manage these challenging times.
VPH se preocupa por nuestros estudiantes, personal y todas nuestras familias. Hemos proporcionado los siguientes recursos para ayudar a gestionar estos tiempos difíciles.
Mental Health Tips for Families and Children
During the coronavirus (COVID-19) pandemic, many adults, and especially parents and caregivers, are struggling to manage their own stress and maintain a positive outlook for their family. They may be unsure what to say to children who are at varying levels of development. In many cases, children are now doing school work at home while their parents or caregivers are also working from home. It is critical for all adults to stay calm and model coping for children.
Watch the video below for Mental Health Tips for Children and Families to help in coping with the coronavirus (COVID-19), from Dr. Scott Poland, veteran school psychologist and current professor at the College of Psychology at Nova Southeastern University.
Consejos de salud mental para familias y niños
Durante la pandemia de coronavirus (COVID-19), muchos adultos, y especialmente los padres y cuidadores, luchan por controlar su propio estrés y mantener una actitud positiva para su familia. Pueden no estar seguros de qué decirles a los niños que se encuentran en diferentes niveles de desarrollo. En muchos casos, los niños ahora hacen el trabajo escolar en casa mientras que sus padres o cuidadores también trabajan desde casa. Es fundamental que todos los adultos mantengan la calma y modelen el afrontamiento de los niños.
Mire el video a continuación para obtener Consejos de salud mental para niños y familias para ayudarlo a sobrellevar el coronavirus (COVID-19), del Dr. Scott Poland, psicólogo veterano de la escuela y profesor actual en la Facultad de Psicología de la Universidad Nova Southeastern.
Mental Health Tips for Families and Children