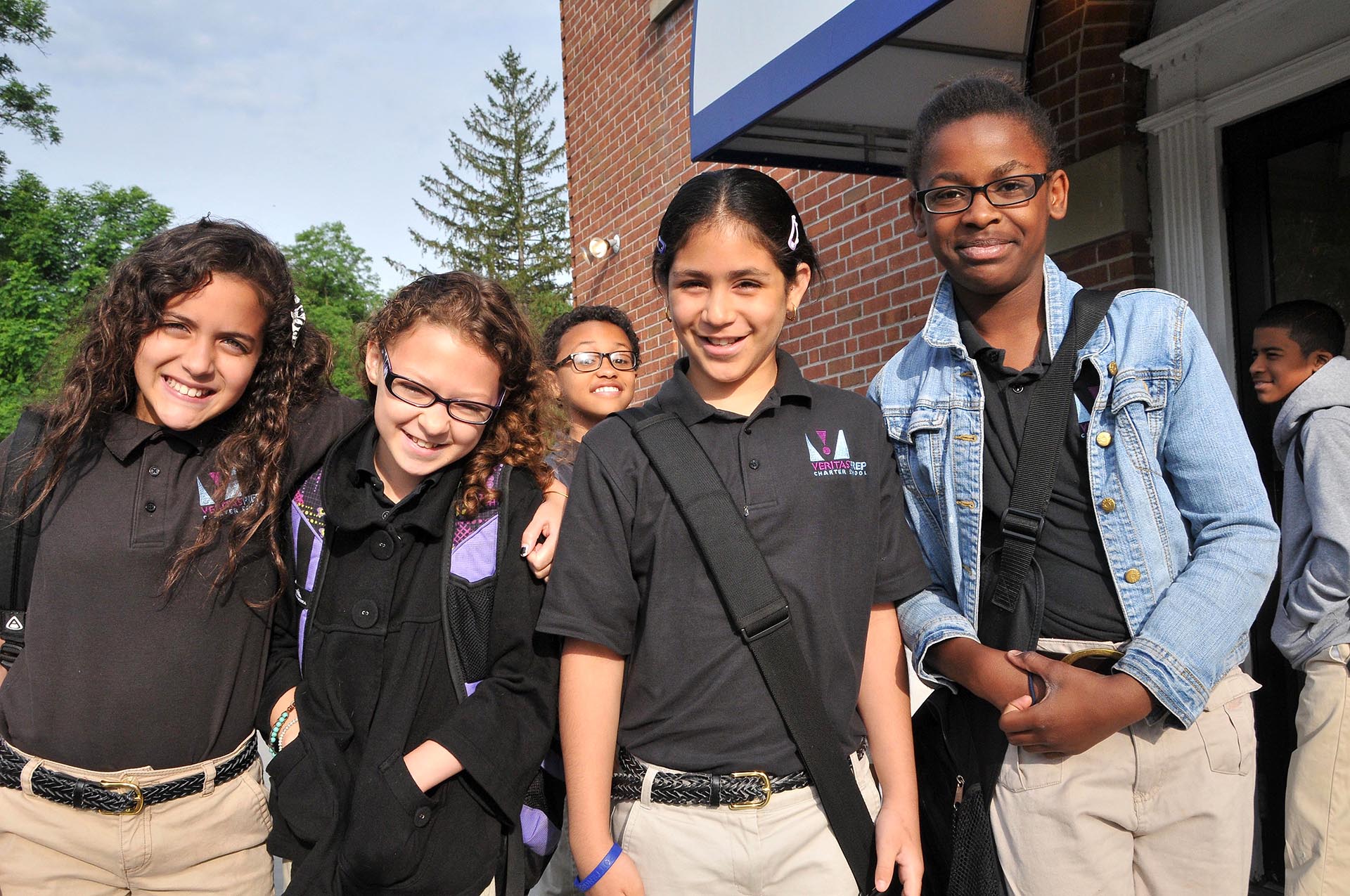 Enroll your child for the 23-24 school year!
Applications are now open for grades 5-10! Submit your application by 5:00 p.m. on February 24, 2023. The lottery will take place on March 3, 2023. Apply here!
To prepare students in grades 5-8 to compete, achieve, and succeed in high school, college, and beyond.
Veritas Prep Charter School
Springfield is home to our flagship school, Veritas Prep Charter School (VPCS), which was
launched in 2012. Since its founding, VPCS has continued to provide a rigorous education
that fosters scholars' social-emotional and academic success. VPCS students graduate
ready for high school, on a path to college or career, and poised to achieve amazing things!
Veritas Alumni are a part of the larger body of the Veritas Alumni Association that encompasses over 300 students in Springfield. See where they are now!

At Veritas you'll get the coaching, feedback, and professional development you need to continually improve your practice and deliver the best instruction to all students.

Associate Teacher Program
Ready to become a teacher but not sure where to start? Aspiring teachers in the Associate Teacher (AT) Program receive comprehensive training, development, and support as they gain the skills and knowledge to become a lead teacher.