To prepare students in grades 5-8 to compete, achieve, and succeed in high school, college, and beyond.
Veritas Prep Charter School
Springfield is home to our flagship school, Veritas Prep Charter School (VPCS), which was
launched in 2012. Since its founding, VPCS has continued to provide a rigorous education
that fosters scholars' social-emotional and academic success. VPCS students graduate
ready for high school, on a path to college or career, and poised to achieve amazing things!
Holyoke is home to our newest campus, Veritas Prep Holyoke (VPH), which was launched
in 2018 and will serve grades 5, 6, and 7 in 2020-21. VPH is part of the Holyoke Public
School district and co-located with the Peck School. VPH implements rigorous instruction
in a supportive environment and will graduate its first class in 2022.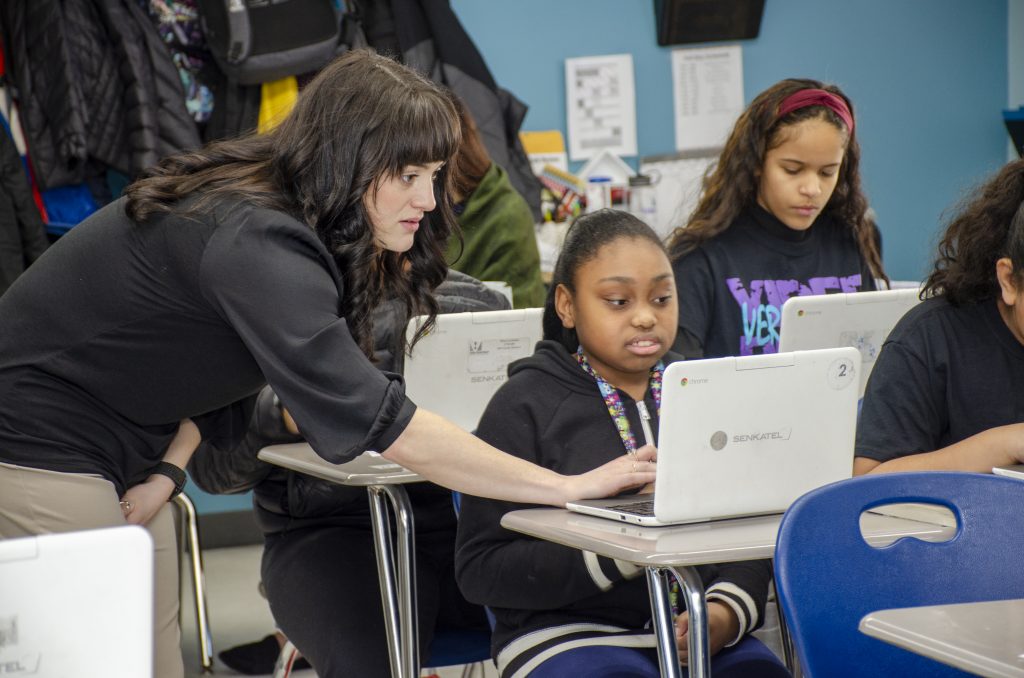 Veritas Alumni are a part of the larger body of the Veritas Alumni Association that encompasses over 300 students in Springfield. See where they are now!

Last year, we expanded our impact in Western Mass by opening a new middle school, Veritas Prep Holyoke (VPH)! VPH is a district/charter partnership and we are so excited to continue serving students in Holyoke. As we look to the future we are excited about expanding our program at VPCS to serve Springfield scholars through their high school graduation. This means the alumni network will continue to grow! Join our alumni committees to stay engaged in all things Veritas Prep.
At Veritas you'll get the coaching, feedback, and professional development you need to continually improve your practice and deliver the best instruction to all students.

Associate Teacher Program
Ready to become a teacher but not sure where to start? Aspiring teachers in the Associate Teacher (AT) Program receive comprehensive training, development, and support as they gain the skills and knowledge to become a lead teacher.