Springfield is home to our flagship school, Veritas Prep Charter School (VPCS), which was launched in 2012. Since its founding, VPCS has continued to provide a rigorous education that fosters scholars' social-emotional and academic success. VPCS students graduate ready for high school, on a path to college or career, and poised to achieve amazing things!
Sodexo Meal Distribution 20-21
Start your day with Viper Chit Chat! Brought to you by the Veritas Prep Enrichment team!
Subscribe to our YouTube Channel, or visit our Instagram Feed from the links below.
Why choose Veritas Prep?
Hear from our students and families!
We have multiple strategies to target rising 5th-grade family.
We post flyers and applications at local businesses
We have an online portal with an application on our website
We send out mailers with applications to all rising 5th-grade families
The application is very simple and only ask for basic information such as:
Name of student and parents
Previous grade
Address
1 proof of address
It is very easy to complete. The front desk is always available to support in filling out the application. We hold three information sessions that are posted in the enrollment flyers that we distribute throughout the community. These sessions are also posted on our website.
All applicants, regardless if they are offered a seat receive a letter in the mail, to the address listed on their application, 1 week after the lottery with their status ( seat offer or waitlist).
There are 120 seats available for the 5th grade, the first 120 applications pulled through the lottery are offered a seat. All other 5th grade applicants are placed on the waitlist. All 6th, 7th, and 8th-grade applicants are automatically placed on the waitlist. Depending on if seats are available 6th, 7th and 8th-grade applicants are pulled off the waitlist in chronological order of their waitlist number.
The enrollment packet is both in English and Spanish. Each page is translated line by line.
The enrollment packet asked for information ranging from:
Proof of address
Medical and health form
Frequently asked questions
Previous school - records release
Media Release
Emergency Contacts
Notice of an IEP or 504
Home Language Survey for our ELL students
A letter stating out ELL program ( As required by the state)
Final enrollment form with a signature from the parent
Our front desk reviews every enrollment packet we receive and we provide support filling out the application in person or will contact the family over the phone if there are any errors with the packet. I have not seen any applicants drop a seat due to the enrollment packet.
Veritas does not know any information about ELL or Learning disabilities status at the moment of the application. We do not ask for this information until after the student has been offered a seat through the lottery process.
There has been one instance during my time here in which I presented the family with all the information to make the best decision for their child, during this instance the student would be leaving a district school which provides them with a completely contained class in which the child would be learning language and life skills. Our school does not separate self-contained classes for ELL students. When I made this information clear to the family they made the decision to remain at the district school.
Applications are being accepted for 5th grade for the 2020-21 school year!

The 2021-2022 application cycle is currently open for 5th grade through 8th grade. If you would like to enter your student into the lottery for a seat for the 2021-2022 school year, please visit the Apply Now link below to apply. All applications must be entered by February 22, 2021. The lottery will take place on March 2, 2021.

If you would like to receive more information about the application cycle for the 2021-2022 school year, sign up for our newsletter below.
Jumprope Parent Portal/Portal para padres de Jumprope
Video
How to Access Remote Learning
See below for instructions on how to access remote learning:
Navigate to Google Classroom 
Login using your @vpcsstudent account and password that was included with your backpack pickup.
Find your scholar's schedule with zoom links in the google classroom labeled "Advisory."
Join the first zoom meeting by clicking the link.
Teachers will take it from there! If you can't get on, please call the front desk at 413-539-0055 or email/text 
aclark@vpcs.org
.
VPCS Remote Learning Schedule 20-21
Veritas families, be sure to review the daily remote learning schedule with your student! Schedules for each grade level are differentiated by color:
5th Grade - Purple
6th Grade - Green
7th Grade - Blue
8th Grade - Red
Please note that this year our shortened day for students is on Wednesday; however, all days have the same schedule and class timing for the entirety of the morning before lunch. For information about class details and Zoom links, visit your child's Google Classroom for each subject. If you have questions about finding this information, please reach out to your student's teachers. Their contact information can be found on the sheet that came with their Chromebook containing your child's email and password.
Thank you for your continued partnership!
Veritas Prep 20-21 Fall Reopening Plan
Veritas Prep Reopening Plan 2020-21
Veritas Prep Plan de Reapertura 2020-21
Detailed Special Education and English Learner Service Delivery Plan
Plan de Entrega de Servicios de Educación Especial y para Aprendices de Inglés (EL) Año Escolar
COVID-19 Health and Safety Protocols
Protocolos de Seguridad y Salud del COVID-19
20-21 VPCS Family Orientation Dates
Session I: Tuesday, September 1, at 9:00 a.m.
Session II: Wednesday, September 2, at 1:00 p.m.
Session III: Wednesday, September 2, at 7:00 p.m.
All sessions will include translation services.
Anti-Racism
Anti-Racism Resources for Students & Family
A Letter from the Executive Director
Calendar
Family Engagement
Parent Portal To Access Grades
Parental Notification Regarding English Language Education
Parental Notification Regarding Spanish Language Education
Bullying Form
English Language
English Language Learners Notice of Rights
SBIRT Protocol
Special Education
Special Education Notice of Rights
Veritas Application
Application for Lottery Admission for the 2021-22 School Year (English)
Application for Lottery Admission for the 2021-22 School Year (Spanish)
Massachusetts DESE Report Cards
2017 DESE Complete Report Card
2018 DESE Report Card Overview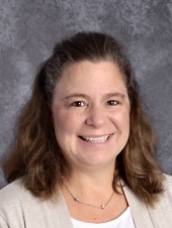 Meet Nurse Ravizza!
Kimberly Ravizza is the School Nurse Leader at Veritas Preparatory Charter School. She holds a Bachelors of Science degree in Nursing from the Pace University. Prior to joining the school health setting full time at Veritas Prep in 2016, she practiced for eighteen years at Baystate Medical Center. Nurse Kim is proud to be a part of your child's education. She beliefs that success in school is directly related to good health and emotional well-being of each student. She proudly supports the Veritas mission by encouraging each of our scholars form scholarly habits that will prepare them to compete, achieve, and succeed in high school, college, and beyond.
Springfield Public Schools has partnered with CVS pharmacy to help ensure convenient access for students to obtain the flu shot, as mandated by health and education officials for the 2020-2021 school year. For more information and a clinic schedule, visit https://www.springfieldpublicschools.com/news/News/flu_shot_clinics.
Pre-registration is required. To register, visit: http://bit.ly/FluShotSpringfield
Las Escuelas Públicas de Springfield se han asociado con la farmacia CVS para ayudar a garantizar un acceso conveniente para que los estudiantes obtengan la vacuna contra la gripe, según lo dispuesto por los funcionarios de salud y educación para el año escolar 2020-2021. Para obtener más información y un horario de la clínica, visite https://www.springfieldpublicschools.com/news/News/flu_shot_clinics.
Se requiere preinscripción. Para registrarse, visite: http://bit.ly/FluShotSpringfield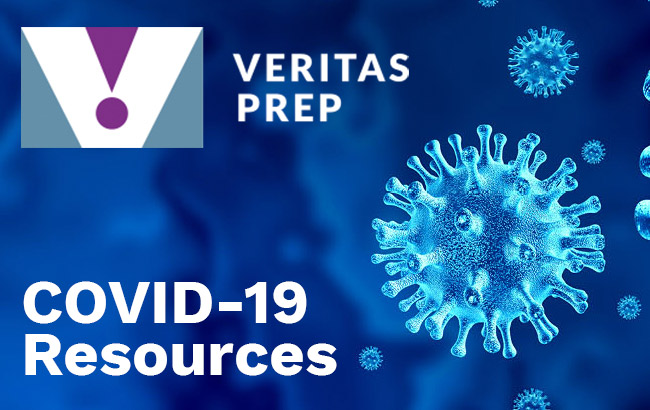 Mental Health Tips for Families and Children
During the coronavirus (COVID-19) pandemic, many adults, and especially parents and caregivers, are struggling to manage their own stress and maintain a positive outlook for their family. They may be unsure what to say to children who are at varying levels of development. In many cases, children are now doing school work at home while their parents or caregivers are also working from home. It is critical for all adults to stay calm and model coping for children.
Watch the video below for Mental Health Tips for Children and Families to help in coping with the coronavirus (COVID-19), from Dr. Scott Poland, veteran school psychologist and current professor at the College of Psychology at Nova Southeastern University.
Consejos de salud mental para familias y niños
Durante la pandemia de coronavirus (COVID-19), muchos adultos, y especialmente los padres y cuidadores, luchan por controlar su propio estrés y mantener una actitud positiva para su familia. Pueden no estar seguros de qué decirles a los niños que se encuentran en diferentes niveles de desarrollo. En muchos casos, los niños ahora hacen el trabajo escolar en casa mientras que sus padres o cuidadores también trabajan desde casa. Es fundamental que todos los adultos mantengan la calma y modelen el afrontamiento de los niños.
Mire el video a continuación para obtener Consejos de salud mental para niños y familias para ayudarlo a sobrellevar el coronavirus (COVID-19), del Dr. Scott Poland, psicólogo veterano de la escuela y profesor actual en la Facultad de Psicología de la Universidad Nova Southeastern.
Mental Health Tips for Families and Children